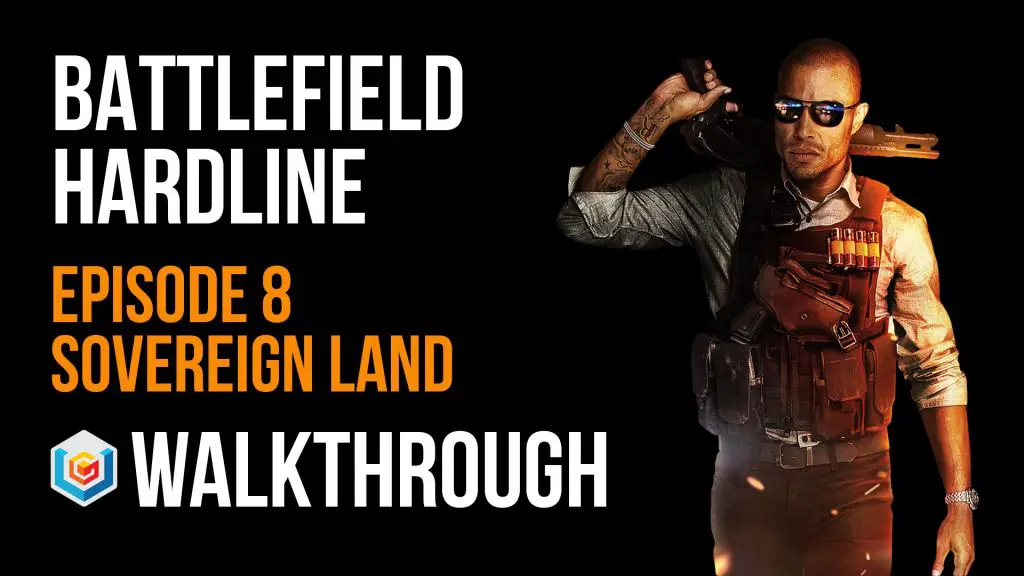 The video above is the Battlefield Hardline Episode 8 Sovereign Land Walkthrough and shows how to complete Sovereign Land, the mission featured in Battlefield Hardline.
The main objective of this episode is:
Collect safecracker.
The video walkthrough covers the following mission objectives:
Drive to the Compound
Escape the Silo
Get Your Gear
Get to the Car
Survive!
Drive to the Airfield
Get the Brute
Defend the Airfield
Defeat Tony Alpert
Escape in the Plane